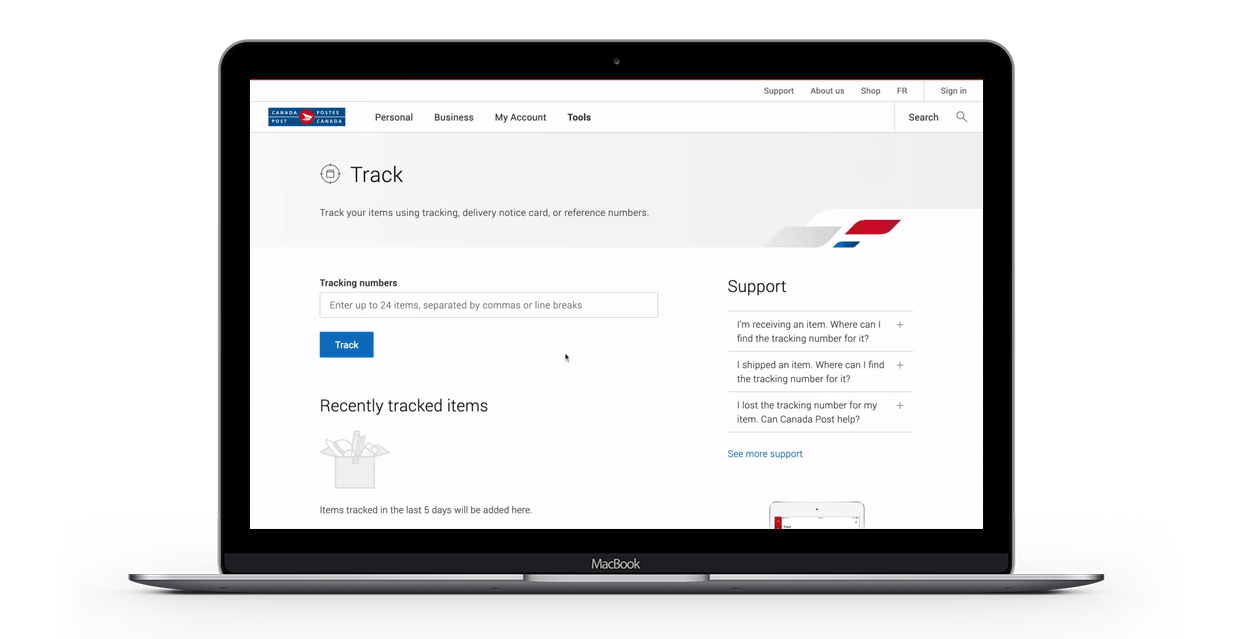 Track is the most used tool within Canada Post. Last month alone the page had over 5,000,000 unique visitors. I was the visual designer on a scrum team tasked with updating the entire tool. The process took over a year of design, research and user testing and resulted in a much more intuitive and accessible user experience.
As the visual designer on the mobile scrum team, I oversaw creating assets for both the iOS and android experience. I developed sketch asset libraries, completed visual QA on a number of devices, created InVision prototypes and participated in user testing. I also developed the UI for the mobile tools "Find a Postal Code" and "Find a Post Office".
I created over 150 unique icons and illustrations that are used across the company. I also played an integral leadership role in the constant audit and evolution of Canada Post's illustration style.
During the development of Canada Post's design system Mercury, I was asked to create the logo and assist with the creation of the website. I was also involved in the maintenance and evolution of our internal design kit.